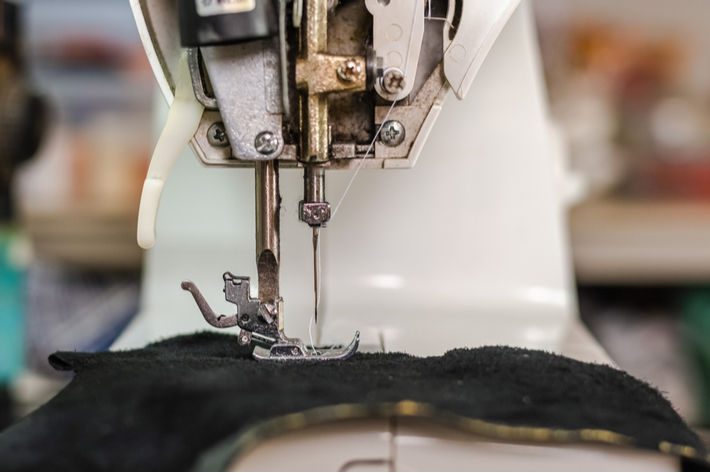 The Sewing Industry Will Converge at JIAM 2022 OSAKA Japan
JIAM 2022 OSAKA, organized by Japan Sewing Machinery Manufactures Association (JASMA), will be held at Intex Osaka from November 30 to December 3, 2022. About 109 exhibitors from 6 countries and regions will showcase their cutting-edge products. technology and craftsmanship together.
The theme of the 2022 edition is "Everything connects at JIAM at the cutting edge of technology and craftsmanship".
JIAM 2022 OSAKA, organized by Japan Sewing Machinery Manufactures Association (JASMA), will be held at Intex Osaka from November 30 to December 3, 2022. Nearly 109 exhibitors from 6 countries will showcase their products bringing advanced technology and master craftsman together. It will meet all the needs of the sewing industry.
The show will provide solutions to meet all the needs of the sewing industry, combining high-level skills that have survived drastic market changes in the past with the latest technologies based on knowledge and history.
The show opens its doors in less than six months, welcoming 109 exhibitors, including 82 former exhibitors (72 nationals, 10 foreigners). About 27 companies (14 domestic, 13 foreign) will join the show for the first time. The show will welcome overseas exhibitors from 6 countries and regions, including China, Greece, India, Taiwan and Thailand. The organizing team is looking forward to the next show with a positive mindset now that the pandemic seems to be under control in many countries and international companies are starting to resume normal business operations. The fact that many international suppliers have applied to participate in JIAM 2022 OSAKA, even though immigration restrictions remain in place, indicates the high expectations placed on the show as an international business platform, the organizer said. in a press release.
The garment industry is facing serious environmental challenges due to mass consumption. According to data from Japan's Ministry of the Environment, an average of 1,300 tons of clothing is thrown away every day in the country. In response to this situation, the ministry has proposed sustainable fashion as an initiative to make the industry more environmentally friendly for businesses and consumers.
In this regard, a special workshop will be organized by Brother Industries Ltd, Janome Corp JUKI Corp and JASMA on topics such as sewing experience with recycled materials: responsibility to make, responsibility to use. Public visitors will learn how to sew reusable bags using recycled fabrics from the "Coelman tent". Visitors to the show will also have the opportunity to learn more about the UN's Sustainable Development Goals (SDG) initiatives, particularly as they relate to the garment industry.
Eleven seminars and round tables are planned during the four days of the show. Among these, the most notable are "The Forefront of Asian Apparel: 10 Years of Struggle and the Future of Japanese Garment Manufacturers" on November 30 (Wednesday) at 3:00 p.m. and "Challenging the Factory Era: Opening Up Japanese and Global Markets". until made' on December 1 (Thu) at 1:30 p.m.
Social media and e-commerce have made it possible to directly connect manufacturers and consumers, allowing suppliers to communicate with consumers about their high level of craftsmanship and commitment to their products. Now that the market has expanded beyond Japan to the rest of the world, manufacturers are really being tested on their production. Taking on the challenge of direct-to-consumer (D-to-C) marketing, factory brands representing the knitwear, womenswear and cut-and-sew apparel industries will share their insights and discuss the challenges and opportunities of coming.
Fibre2Fashion (KD) News Desk