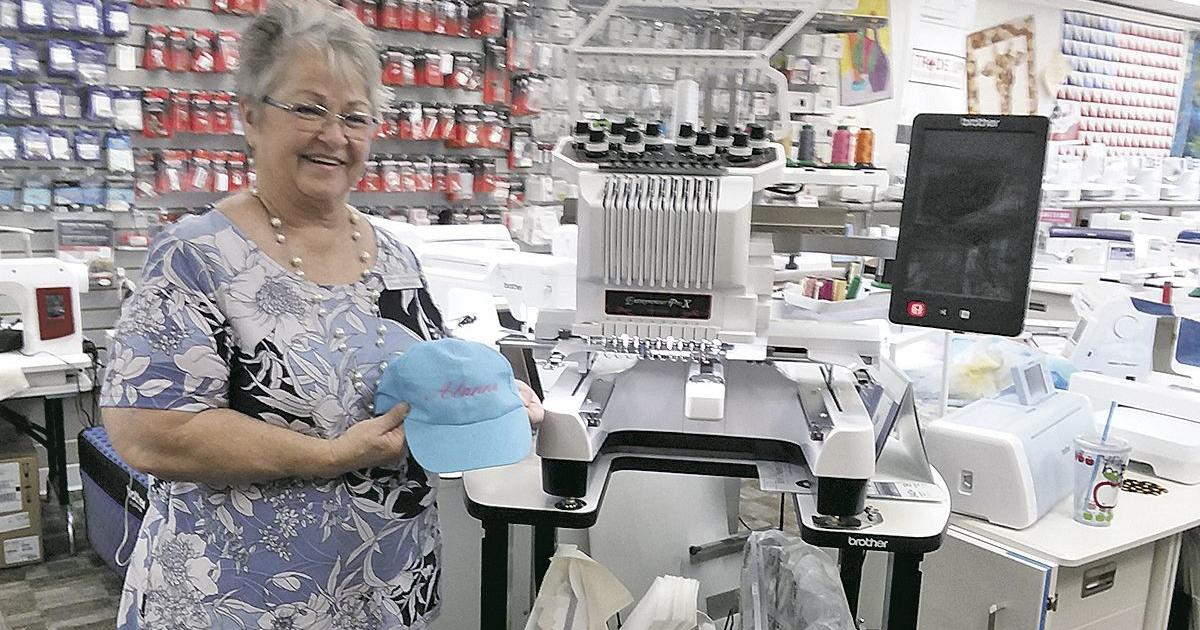 Sewing Machine Center offers computerized machines for crafts | News
In July, Christine Noriega and her sister Trenna Anderson celebrated their 15th anniversary of owning the 50-year-old Sewing Machine Center on State Street in Redlands.
A visit to the store allows you to see the exceptional development of sewing machines. What was once considered a standard machine – needed for creating new children's clothing, repairing fabrics, clothing and household items – is now also a 21st century tool for needlework and needlework. 'Arts and crafts.
Creative handicrafts are now produced by computerized equipment that resembles sewing machines, but offers much more than stitching and hemming to the imaginative worker.
"My sister and I were passionate about sewing when we bought the store," said Christine Noriega. "We quickly realized that sewing is a cottage industry, based on education, so as we sell machines and concepts, we offer courses to learn how to use them.
"Home economics classes in sewing are no longer taught in public schools, so enthusiasm for sewing has become more of a hobby, branching out into home crafts, with machines for embroidery, quilting and other needlework. "
Beginners at quilting usually need a sewing course, which the center offers for customers who purchase sewing machines.
"When we realized the growing interest in quilting, we opened a fabric store across the street and named it Cotton Gin, where we offer attractive accessories and fabrics for quilters," she declared.
The center sponsors a Serger Club for buyers of overlocking machines, which are more advanced than sewing machines. Sewing machines normally only have one bobbin and one thread. An overlock machine has three to five spools attached with three or four different threads.
Clients can join the club for a year and meet once a month to learn new techniques that are constantly being developed for sewing projects that require overcasting.
The two owners and their staff are especially happy that two men, who led their wives to the sewing clubs, became interested in the variety of sewing projects in the store. One is now involved in sewing clothes and the other is in projects with an embroidery machine.
Christine described embroidery machines as capable of embroidering on thick, heavy materials and objects, provided the correct needle is used.
"Some of our embroidery clients and students have used our hands-on training to start a home business with their embroidery machines," she said. "They produce logos, names, numbers, badges, etc., on hats, jackets and other items, for individuals and local small businesses.
"Machine buyers are enrolled in free courses to learn about how their machines work. The number of courses we offer depends on the number of machines purchased and the time it takes buyers to learn how to use them. Our service is always focused on new machines, more sophisticated machines, doing everything to make sewing hobbies simpler, more enjoyable and easier to maintain.
"We are proud of our staff," she said, "because they are knowledgeable and reliable. They have been to the machine company sites to receive specialized training, for the models that we transport, from five different manufacturing companies.
She said that a member of her staff, who previously had the title of repairman, now has the title of technician.
"He has been trained, in-house, by all of the companies whose machines we transport, and also receives training on every new or updated machine that we add to our inventory," she said with pride.