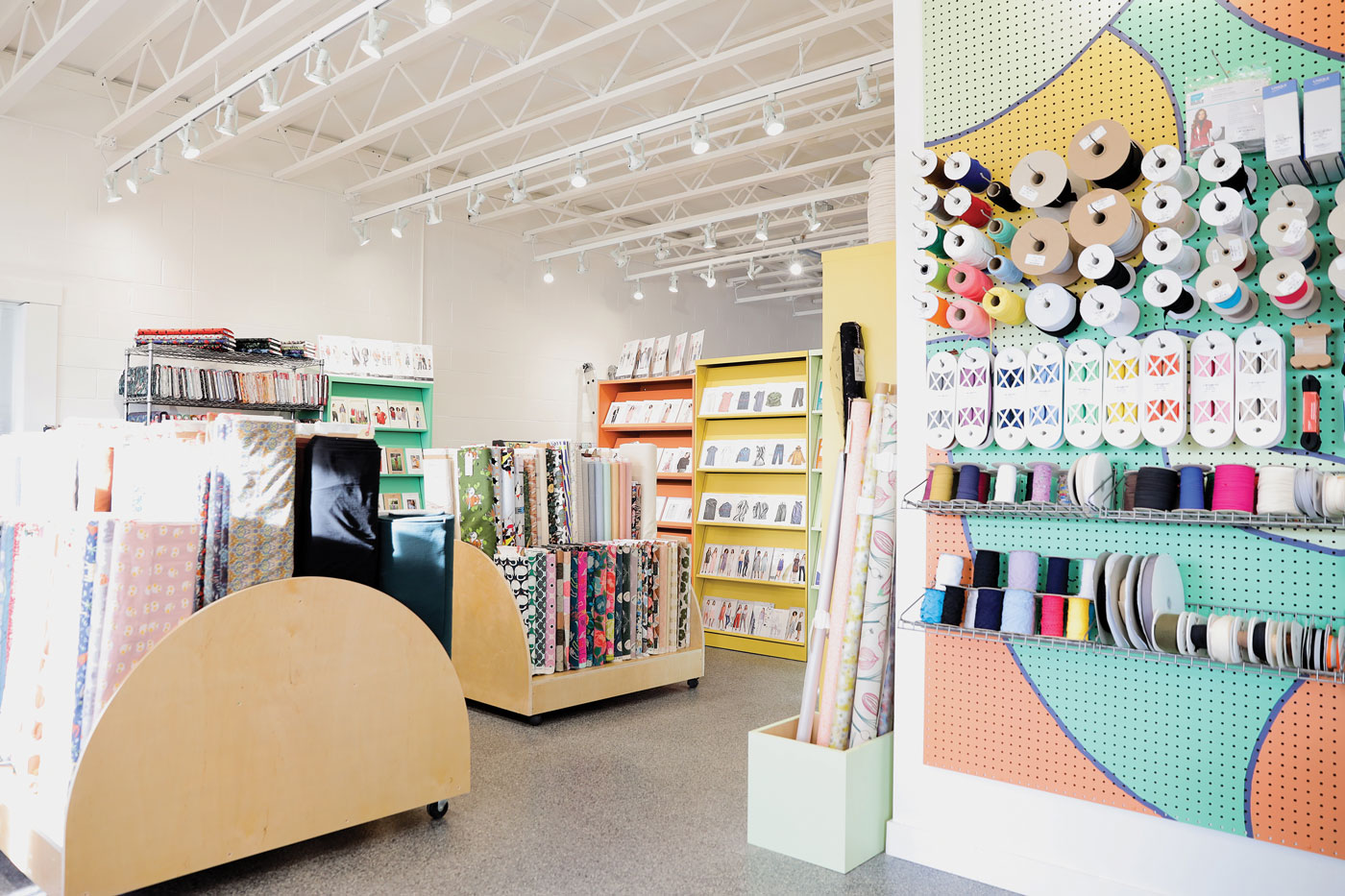 Rick Rack Textiles is the largest apparel-focused sewing store in Calgary
The store has everything you might need to make quality clothes, including cozy knits, paper patterns, yarn, zippers and more.
If you have a knack for handmade clothing or are interested in getting started, be sure to check out Rick Rack Textiles. The store is Calgary's largest clothing-focused sewing store and offers everything you could possibly need to make quality clothing. From wearable wovens, cozy knits, paper patterns, every yarn color you can imagine, zippers, accessories and more, you can shop everything you need for one outfit – or 10.
In addition to materials, Rick Rack Textiles also offers a selection of freelance patterns, books and magazines to spark your inspiration, as well as home sewing machine maintenance and scissor sharpening.
Rick Rack Textiles' new location in Manchester's industrial district means it now offers even more products and will offer courses for beginners and expert sewers alike. If you also have a passion for yarn products and projects, Rick Rack Textiles is the sister store to hideout lounge. In between, you can buy all the materials to outfit your entire wardrobe with fabulous and unique handcrafted garments.
4704 Manhattan Rd. SE, 403-263-8088, rickracktextiles.com