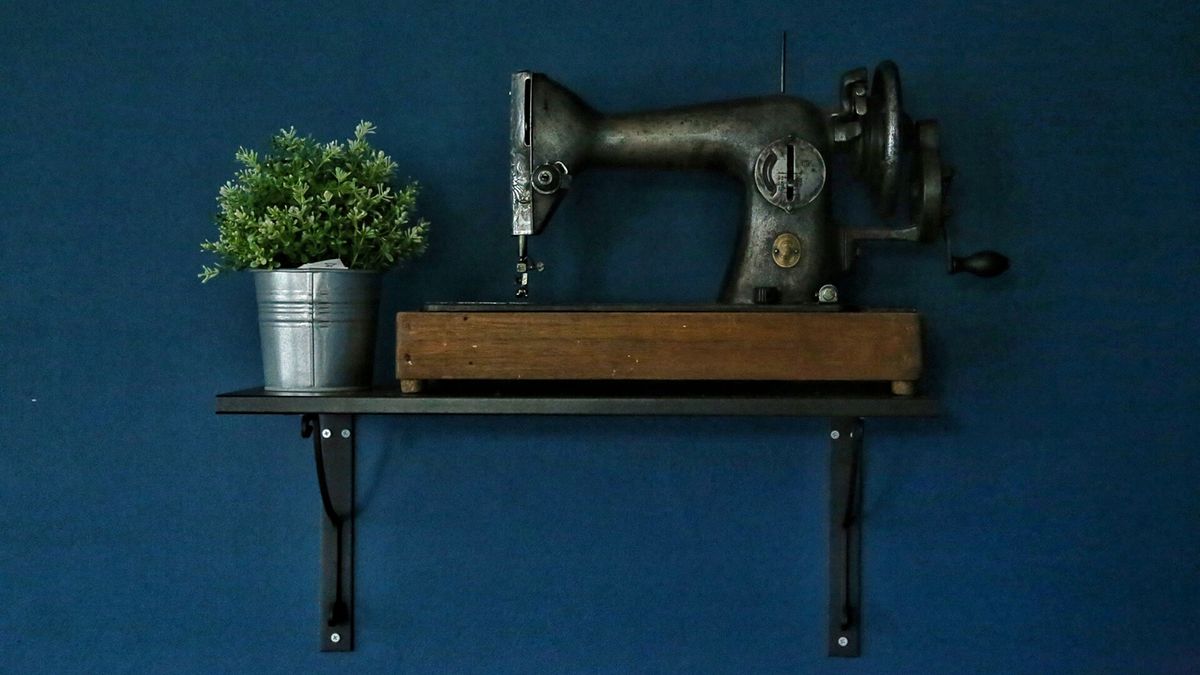 How to Find a Cheap Sewing Machine on eBay
Buying a used sewing machine from a used seller on eBay can be a daunting process, especially if you've never owned a sewing machine before.
While it can be tempting to grab the first bargain you see online, it's important to shop smart when it comes to finding a cheap sewing machine on eBay.
With our helpful buying tips and top considerations, one of the best sewing machines on the market could soon be yours at an incredibly low price.
How to Find a Good Deal on a Used Sewing Machine
Do your research
It sounds obvious, but buying a sewing machine is all about knowing what you want. Once you have determined what you intend to use the machine for, it will be much easier to narrow down your options.
If you want to make small adjustments to clothes or sew household furniture, a simple mechanical machine with a few different stitch options will meet your needs. For more advanced garment making, you will also need stretch stitches for working with stretch fabrics.
But if quilting or embroidery is your hobby, you'll want to upgrade to an electronic or computerized model with the option of free-motion sewing and a larger workspace.
Also remember that the amount you want to use with your machine will affect your choice. Are you planning to start embroidering on a daily basis? An industrial-style sewing machine might be the best option for you.
The range of sewing machines on the market is vast, even if you have a preference on the brand. To help narrow down the list of models, the following list of questions should help:
Read the fine print
Often items on eBay are described as being in "working condition". Unfortunately, although the "working conditions" may seem positive, it does not mean that the machine can actually sew. Ask the seller for proof of the machine's sewing capability with a picture or video of the sewing machine in action, sewing a piece of fabric.
Even if the machine appears to be in good sewing condition, all sewing machines need to be serviced and maintained regularly, so be prepared to pay for machine maintenance once you purchase it. Consider this cost in addition to the auction price on eBay to give you an idea of ​​the total outlay, especially if you're trying to stick to a budget.
Ask what's included
Before bidding on eBay, take a look at the sewing machine model on the brand's website. Note the list of accessories usually included with the machine and check that the eBay listing matches it. If not, that's usually the reason the machine is sold.
Missing accessories can be replaced inexpensively, but this will increase the overall cost of the machine, so it is best to buy a machine that comes with the necessary accessories.
Most people get tripped up by postage prices, which can significantly increase your overall expenses. It's a good idea to set your search filter to local area to avoid high shipping cost.
Better yet, find a machine available for collection. Sewing machines can be very heavy, so if you can avoid shipping costs, you will save a lot of money. Also, you won't have to worry about how the machine will be packaged.
Go to a reputable store
Many sewing machine companies sell their designs through factory outlets on eBay. You can easily pick up an older display model, usually in perfect stitching condition with only a few minor scratches from wear.
Admittedly, these reputable outlets charge their machines a bit more than used machines from private sellers, but if you're looking for a quick fix, this is the safest and best option.
If in doubt, always pay via PayPal. This will give you some protection as a consumer when it comes to buying your cheap sewing machine on eBay.