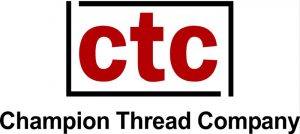 Champion Thread Launches Renu ™ Line of 100% Recycled Sewing Threads
[ad_1]
GASTONIA, NC – MARCH 16, 2021 – Champion Thread Co. (CTC) – a producer and supplier of industrial sewing threads, technical threads and other components of sewn products – presented the Renu ™ line of industrial sewing threads 100 % recycled. Renu currently includes environmentally friendly versions of three versatile polyester yarns with many applications in the fashion, furniture, mattress, personal protective equipment, industrial and other segments.
"We are proud to offer these sustainable yarn solutions," explained CTC President Matt Poovey. "The Renu line responds to growing industry and consumer demand for products made from non-virgin materials. These 100% recycled yarns are designed to enable retailers, brands and manufacturers to meet their sustainability goals and commitments while maintaining productivity, sewing performance, color fastness and durability characteristics. chemical they benefit from in our traditional polyester treads. "
Certified as free of harmful substances according to the OEKO-TEX 100 standard, the current line of complete ecological products includes Renu ChampSpun ™ recycled polyester yarn, Renu Poly ChampCore ™ recycled polyester yarn with a multifilament core and textured polyester yarn recycled Renu AeroTex Plus ™. Renu products contribute to the circular economy by reducing energy consumption, waste and dependence on oil. They are designed to CTC's extreme quality standards and are finished with their proprietary lubricants to ensure high productivity.
Renu products represent the CTC's commitment to "advancing the common thread."
Posted on March 16, 2021
Source: Champion Thread Co.
[ad_2]